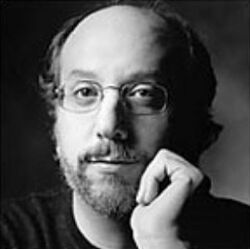 Steve Bramson composed the score for "A Love for a Lifetime".
Bramson has worked in film and television for over twenty years, beginning as an orchestrator. His orchestrations can be heard in such films as Apollo 11, Jumanji, Starship Troopers and Lost In Space for which he also wrote additional music.
His earliest compositions for television include Jake and the Fatman and George Lucas' Young Indiana Jones Chronicles. Having scored over 150 episode of Don Bellisario's JAG, his work garnered him two Emmy nominations. He won an Emmy in 1993 for "Outstanding Achievement in Music Composition" for Steven Spielberg's Tiny Toon Adventures.
Bramson has conducted composer workshops for ASCAP at UCLA and founded the Mentor Program for the Society of Composers and Lyricists. His works for the concert stage have included chamber pieces and full orchestral works, as well as a musical with lyricist Pamela Phillips Oland.
External links
Ad blocker interference detected!
Wikia is a free-to-use site that makes money from advertising. We have a modified experience for viewers using ad blockers

Wikia is not accessible if you've made further modifications. Remove the custom ad blocker rule(s) and the page will load as expected.