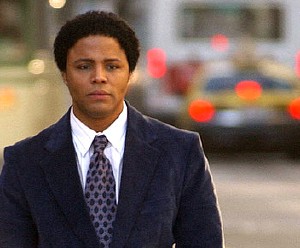 Neal Gaines is a person that Dan Vasser meets in "A Love for a Lifetime", and whose life Dan has to correct.
Neal Gaines who was about to commit suicide in 1987 is saved by time-traveling Dan Vasser from being struck by incoming F-Line Market Street rail car. Neal Gaines has relationship with Nicole Gaines. They create a child together, Jacob Gaines. Neal has tumultuous relationship with Nicole and her son Jacob. In 1997, while Neal Gaines is on his way to kill Nicole and Jacob, he is struck by a bus when Dan Vasser yells at him.
Ad blocker interference detected!
Wikia is a free-to-use site that makes money from advertising. We have a modified experience for viewers using ad blockers

Wikia is not accessible if you've made further modifications. Remove the custom ad blocker rule(s) and the page will load as expected.