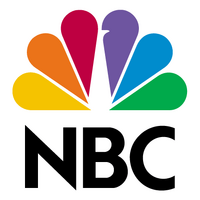 The National Broadcasting Company (NBC) is an American television network headquartered in the GE Building in New York City's Rockefeller Center. It is the primary broadcaster of Journeyman.
History
Formed in 1926 by RCA, control of NBC passed to GE in 1986 following GE's $6.4 billion purchase of RCA. Since this acquisition, the chief executive of NBC (now NBC Universal) was Bob Wright, until he retired, giving his job to Jeff Zucker.
It was estimated in 2003 that NBC is viewable by just over 97 percent of all households, reaching 103,624,370 viewers in the United States. NBC has 10 owned-and-operated stations and nearly 200 affiliates in the United States and its possessions.