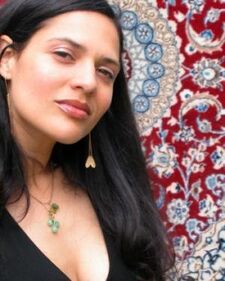 Monique Curnen plays Nicole Gaines in "A Love for a Lifetime".
Filmography
The Unit (2007)
House M.D. (2007)
Day Break (2007)
Finishing the Game (2007)
Journeyman (2007)
Shark (2006)
Dexter (2006)
Lady in the Water (2006)
Half Nelson (2006)
25 to Life (2006)
True Crime: New York City (2005)
Wake of the Fallen Sun (2005)
Angel (2005)
The Reckoning (2005)
The Jury (2004)
Maria Full of Grace (2004)
Kat, Shaun, & Oz (2002)
Kate & Leopold (2001)
Bollywood Calling (2001)
External links
Ad blocker interference detected!
Wikia is a free-to-use site that makes money from advertising. We have a modified experience for viewers using ad blockers

Wikia is not accessible if you've made further modifications. Remove the custom ad blocker rule(s) and the page will load as expected.