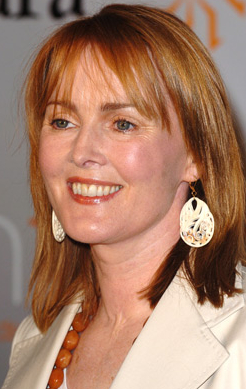 Laura Innes (b. 1959) directed "The Year of the Rabbit".
Innes is an actor and director who starred on ER as Dr. Kerry Weaver for twelve seasons, from 1995-2007. She directed several episodes of ER, as well as episodes of House, The West Wing and Studio 60 on the Sunset Strip. She earned an Emmy nomination for one of her West Wing episodes.
External links
Ad blocker interference detected!
Wikia is a free-to-use site that makes money from advertising. We have a modified experience for viewers using ad blockers

Wikia is not accessible if you've made further modifications. Remove the custom ad blocker rule(s) and the page will load as expected.