Kevin Falls is the creator of Journeyman. He served as an executive producer and wrote the pilot episode, "A Love for a Lifetime" as well as several others. He also produced every episode of the series, and is Journeyman showrunner.
Falls has worked on many other shows as a writer and a producer. He has won 4 Primetime Emmys, including Outstanding Drama Series for The West Wing in 2001, 2002 and 2003.
Credits
Writer
Shark
Amy Coyne
Head Cases
North Shore
The Lyon's Den
The West Wing
Summer Catch
Arli$$
Sports Night
Scrubs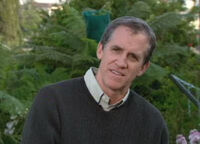 Producer
Shark
Amy Coyne
North Shore
The Lyon's Den
The West Wing
The Flannerys
Sports Night
Arli$$
External links
Ad blocker interference detected!
Wikia is a free-to-use site that makes money from advertising. We have a modified experience for viewers using ad blockers

Wikia is not accessible if you've made further modifications. Remove the custom ad blocker rule(s) and the page will load as expected.