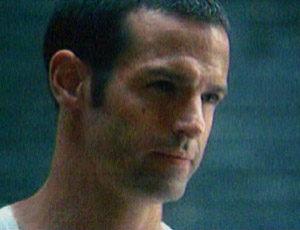 Dylan McCleen is the alias used by Captain John Richie, a man who Dan Vasser had to track in "The Legend of Dylan McCleen".
History

McCleen hijacked a plane in 1975 in order to secure funds to help Choung Seng's family escape from Cambodia in "The Legend of Dylan McCleen" after he made a promise to them.
Out of gratitude for connecting McCleen with Choung, McCleen surreptitiously gave Dan most of the ransom money he was carrying when he parachuted from the plane by handing Dan his jacket.
Basis
The character is similar to, and is likely based upon, the real-life D. B. Cooper (aka "Dan Cooper"), a notorious aircraft hijacker who, on November 24, 1971, after receiving a ransom payout of $200,000, jumped from the back of a Boeing 727 as it was flying over the Pacific Northwest somewhere over the Cascades, possibly over Woodland, Washington. Neither the money nor Cooper were ever seen or heard from again.