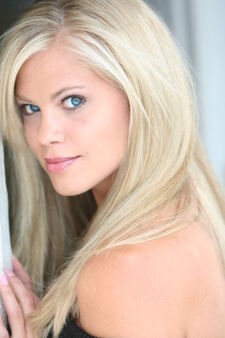 Betsy Rue plays a stewardess in Journeyman episode 102, "Friendly Skies".
Filmography
Deep in the Valley (2008 post-production)
How I Met Your Mother (2007)
The Heartbreak Kid (2007)
Unfabulous (2007)
CSI: Crime Scene Investigation (2007)
Journeyman (2007)
Las Vegas (2006)
Still Standing (2006)
Untold Stories of the ER (2005)
Days of Our Lives (2005)
External links
Ad blocker interference detected!
Wikia is a free-to-use site that makes money from advertising. We have a modified experience for viewers using ad blockers

Wikia is not accessible if you've made further modifications. Remove the custom ad blocker rule(s) and the page will load as expected.