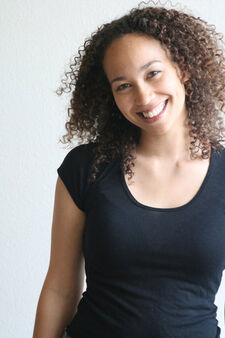 Athena Galvin plays a tourist in an episode of Journeyman.
About
She is described in these words in MySpace [1]: "Singer/songwriter Athena Galvin grew up in the moody town of Seattle, Washington, where she studied classical music and jazz throughout school. Influenced by all generes of music and all of the noises around her, she became an artist with an ear for the eclectic and resisted settling into any one catagory. Now based in the Bay Area, Athena collaborates on projects with musicians of all kinds from all over the globe in her continuous pursuit of new sounds."
External links
Ad blocker interference detected!
Wikia is a free-to-use site that makes money from advertising. We have a modified experience for viewers using ad blockers

Wikia is not accessible if you've made further modifications. Remove the custom ad blocker rule(s) and the page will load as expected.